Wembley Minibus Hire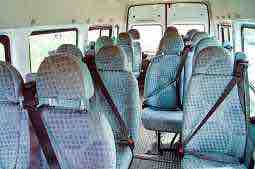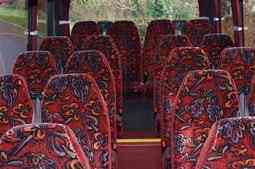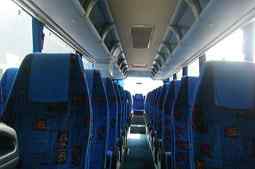 Hiring the Best Minibus or Coach in Wembley 
Minibus hire in Wembley is a leading coach and minibus hire provider in London. Our cost effective travel solutions, together with our outstanding customer service plus highly specialised fleet of vehicles, makes us your choice for Wembley travel and even beyond. 
 
If you need private coach hire or have an upcoming event in London, we have you well covered. At minibus and coach hire in Wembley, our customers remain at the core of all we undertake and we always go that extra mile to ensure everything is perfect for your trip. No matter the size of your travelling party or the event, we are very confident that we have what it takes to accommodate all your vehicle hire needs in London. 
 
Our Experienced Staff 
 
Here at Wembley minibus hire we take great pride in our extensive experience when it comes to vehicle hire in London, a fact attested by fact that most of our clients are repeat customers. All of our members of staff, from trip advisors to the drivers are fully trained, qualified and totally committed to providing you with first class service. All of our drivers possess in-depth knowledge of all areas in London.  
 
We promise to get your team to the desired destination in good time, safely and at some of the most competitive rates for minibus and coach hire in London.  
 
The Fleet 
 
Our premium minibus hire in Wembley fleet has a broad range of minibus and coach rentals that will cater to any party size. If you are in Wembley to attend a concert, catch football live match, or for a family event/party, our vehicles are ideal and very comfortable.  
 
You can select what is ideal for your requirements from some of these:  
 
The versatile Ford Transit minibus can seat 7 to 12 passengers. 
 
Comfortable Mercedes 16 seater 
 
Other executive coaches like Volvos for larger groups. 
 
 
Places to Visit in Wembley Area 
 
Wembley Stadium: This is the heart of sports in London. You are sure of catching live games, events and music concerts here throughout the year. Stadium tours are also organised to give you the opportunity of going behind the scenes. 
 
SSE Arena Wembley: This Arena re-opened in 2006 after a £35 million refurbishment that included a new restaurant, several bars and diverse food outlets, new seating and air conditioning, plus an impressive newly constructed piazza with a complete 'dancing fountain'.  
 
Churchill's Underground Bunker: The bunker is 40-feet below ground and has an entrance that concealed, and is totally bomb-proof. It houses 37 rooms that include a huge map room with wall space measuring 1000 sq ft and a cabinet room that can seat 30 people. 
 
Roe Green Village: It was put together by the government as a 'garden village' to house Aircraft Manufacturing Company employees during the 1st World War. 
 
Shri Sanatan Hindu Mandir: Wembley's newest landmark opened its doors finally after 14 years of continuous construction. This beautifully carved and enchanting temple is made using mixed stones imported from India. 
 
 
Upcoming Wembley Events 
 
With one of our minibus hire vehicles, book your date with the following upcoming events: 
 
North London Vitality Half Marathon: Take part or cheer on the runners during this event starting at the Wembley Stadium on Sunday 20th March 2016. 
 
Legend of Zelda: This Symphony of the Goddesses will be at the SSE Arena Wembley on 23rd April 2016. 
 
FA Cup Final: What about making a date to watch the Final of the FA Cup at Wembley Stadium on 21st May 2016. 
 
Rihanna Concert: For lovers of live music, this famous artist will be performing at Wembley Stadium on 24th June 2016. 
 
 
Call Us Today 
 
If you want total comfort, safety and most cost effective rates, then get in touch with us today. You can call us direct and speak to our highly experienced Wembley minibus hire travel advisers or book with us online. 
 
 
WHY CHOOSE US
Coach Tracker
Flights monitor at all airports
Manage your booking
Printer friendly tickets
G.P.S System
Specialised GPS system Pick you up on time
Timetables
Excellent time keeping
Avoid train delays
Switch to coach to avoid rail disruption
Save money
Save money on all coach sizes
Travelling with us
Voted number 1 for customer service
Luggage capacity
All vehicles have luggage capacity depending on the number of people
---
Online Exclusives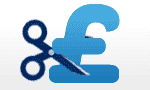 Lowest Rates Guaranteed save money on all sizes coaches.
Creditcards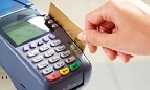 All Credit Cards Accepted
( charges may apply )
Business Accounts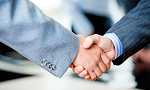 Business Accounts and Contract Work welcome.
Travel to Europe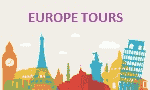 Travel to Europe- All inclusive
24 hours service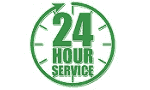 24 hour service 7 days a week.
Airport transfers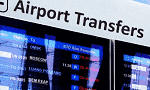 Airport transfers Free parking included at all airports.